BRAND new litter picking group Thame Wombles has been overwhelmed with support in its first two weeks.
Tidy-minded Thame residents have already collected more than 40 large refuse sacks of litter from streets and hedgerows in and around Thame since the group's creation on 23 January.
The venture has been so successful that local firms Thame Freight Services and Bucks Recycling have pledged support by offering litter picking equipment, hi-viz jackets and a regular recycling lorry. The first lorry is planned for later this month.
Community support organisations Thame Green Living and 21st Century Thame are also backing the group.
Alongside many drinks cans and crisp wrappers, items collected include a fridge freezer, three car seats, a lounge carpet, a bean bag, four 10-gallon drums, a rusty bicycle and seven bundles of DIY material – enough to fill two skips.
After each litter pick, volunteers are encouraged to record their finds on Thame Wombles' Facebook page.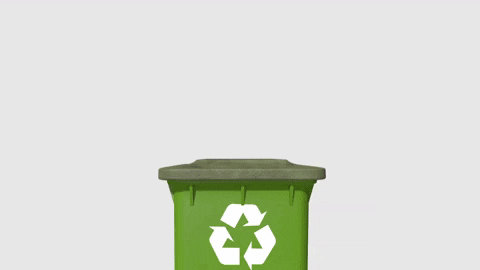 Head Womble and Thame resident Joe Chapman said, 'It's been crazy. I'm so amazed by the speed in which people have taken this idea to their hearts and so grateful for the fantastic support offered by Bucks Recycling and Thame Freight.
'It's satisfying to see parents out and about with their children. It gives them an awareness of the problems caused by littering.
'We're trying to get through to people don't just pass a discarded coffee cup – pick it up and dispose of it properly.'
He said Thame Wombles' 'everyday mission' was to be a 'presence' in tidying Thame, rather than being a group that held three to four events a year.
'The group is all about empowering people to do what they want to do,' he said. 'It's about discovery of places. People find little areas they'd like to tidy up. It can be enjoyable and strangely addictive.'
But he emphasised Thame Wombles currently litter pick individually and do not meet as a group due to lockdown restrictions. 'We're following government guidelines,' he said. He urged volunteers to make sure they were being safe.
Following a walk in Moreton, where Mr Chapman met a villager pulling waste from a hedgerow, and with the support of Harriet Woollard, who leads community action group Thame Green Living's #LoveThameHateWaste campaign, he established Thame Wombles – directly inspired by the success of Aylesbury Wombles.
Transport and haulage company Thame Freight Services has offered to buy equipment for the group, including litter pickers, bags and bag hoops. Iain Biddle, owner of the family-run firm, said Thame Wombles 'stood out as a new group with lots of enthusiasm. It's a good venture. We're very happy to help'.
Francesca Murray-Smith, of waste management and skip hire company Bucks Recycling Ltd, said she had noticed an increase in litter when out running in Thame. 'When I saw Thame Wombles' post on social media, that they had started a group to tackle the problem, I wanted to help,' she said.
Bucks Recycling has offered to regularly collect the litter collected and provide hi-viz vests for safety and branding. 'We hope that by supporting them we can encourage more people to recycle their waste and choose a green skip hire provider.
'We are keen to support Thame Wombles on their mission to make our town a tidier place.'
Sue Martin-Downhill, of 21st Century Thame, said, 'Thame Wombles is exactly the kind of group we are here to help.'
Mr Chapman added Thame Wombles fitted alongside existing community-based Thame organisations such as Thame Green Living and 21st Century Thame. 'Thame's got a good infrastructure and community. People are doing good things for other people.'
He added litter picking 'keeps you fit and gives you fresh air. It's good for the spirit, it's good for the mood.'
Harriet Woollard said, 'The Thame Wombles ethos fits perfectly with Thame Green Living's aim to make Thame a cleaner, greener town. We want to mobilise individuals, businesses and community groups to all contribute.'
For more information and to find out how to start wombling, visit Thame Wombles on Facebook.